UK Today News: Penny Lancaster Pregnant With Husband Rod Stewart's Second Child

British singer, Rod Stewart and wife Penny Lancaster are all set to welcome their second child in a few weeks after his 66th year in January 2011. He will become a father for the eight time.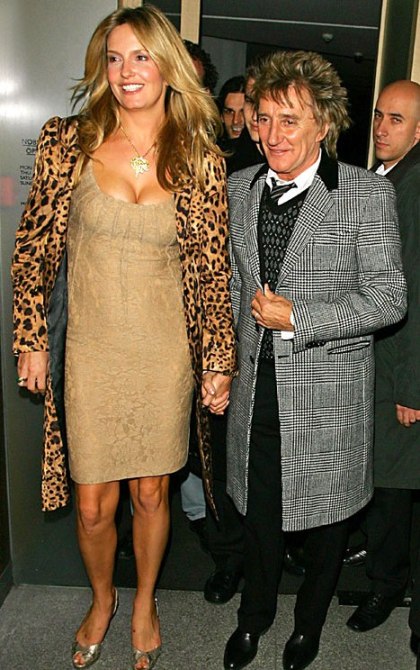 Rod and Penny. (Photo Credit: MatrixPhotos)

The couple have a 4 year old boy and Rod has five more children from his previous relationships with Alana Hamilton, Rachel Hunter, Kelly Emberg and also Susannah Boffey.
Penny, 39, reportedly came to know that she was expecting her second child with Rod on their third marriage anniversary in June this year.
The couple said, "We were thrilled and delighted to be able to tell Alastair that he was going to be the big brother to a little baby, expected just before Mummy's 40th birthday."
The 65 year old "All for Love" singer Rod Stewart and Penny have been married since 2007, but have been together for 10 years now.