Keira Knightley has reportedly been making regular cisits to London's Halcyon Gallery. Is she interested in buying a painting? Mo. On the contrary the 24 year old actress is posing nude for a painting by artist Mitch Griffiths. The Nude Keira painting will be part of a new exhibition.
A source told a magazine: "It's considered a great honor to be painted by Mitch. He is a highly respected nude painter and is painting as number of subjects for a new exhibition next year. He is delighted Keira decided to take part."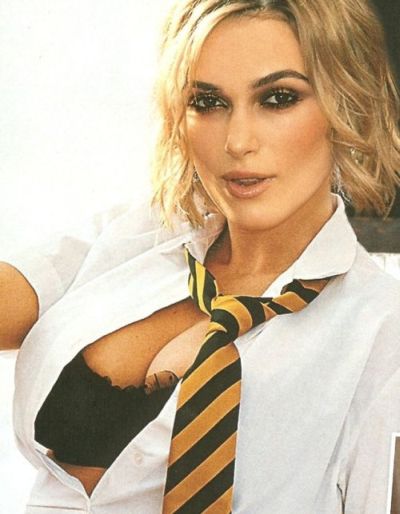 This is probably the first time the British actress is stripping down to her birthday suit, and this new painting has fefinitely increased our curiosity in the actresses.
Keira Knightley debuted in the Indian themed movie "Bend it Like Beckham" at only 16 and she is currently one of the world's most sought after actresses.
Knightly is presently a part of the West End play called The Misanthrope – which is a modern-day version of Moliere's 17th century play.