UK Today News: SugarHouse Casino Opens Today – Philadelphia Is Largest US City With A Casino

SugarHouse Casino, the first ever casino in Philadelphia, has opened it's doors to the public on Thursday in Fishtown. SugarHouse Casino makes Philadelphia the largest U.S. city to have an inner-city casino.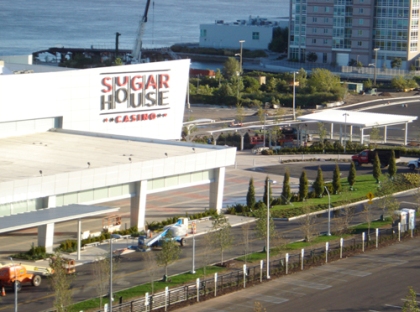 SugarHouse Casino (Photo: PlanPhilly)
The opening of the casino takes place after years of protests by various communities, and it saw more than a thousand people turning out at the opening. SugarHouse casino includes 1,600 slot machines, in addition to 40 table games.
SugarHouse casino is the tenth casino in Pennsylvania ever since gambling was legalized in 2004. Several community groups are protesting agianst the casino, and insist that protests will continue at the Delaware River waterfront.