UK Today News: Katy Perry And Russell Brand's Traditional Indian Wedding To Take Place On October 23

Singer Katy Perry and actor Russell Brand have arrived in India for their Indian-styled wedding, which is set to take place in Ranthambore, Rajasthan. The wedding will reportedly be a four day long event and the couple will be married on October 23, 2010.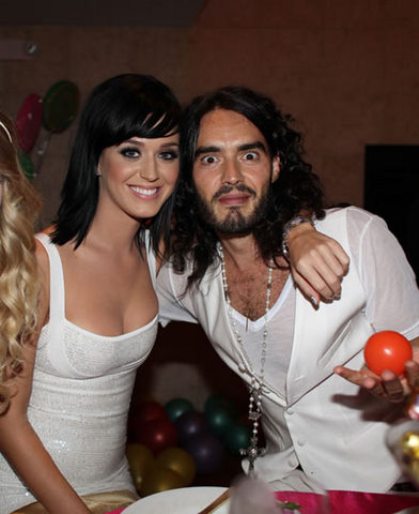 Katy Perry And Russell Brand
According to reports, the wedding is going to take place at Aman-e-Khas, a luxury jungle resort in the Indian state of Rajasthan. Pernia Querishi is said to have designed the wedding attire for the couple. She has also been a stylist for a Bollywood movie.
A celebrity wedding has led to the security being tightened near the venue. In preparation for Katy Perry's weeding, guests have started poring into the royal state of Rajasthan, and reports state that Pakistani socialites, Moin and Nasreen Querishi, who are close friends of the couple, and singer Rihanna are expected to attend the wedding.
If sources are to be believed, Katy Perry and Russell Brand's wedding guests are expected to be taken for a special safari ride inside the Rathambore national park after the wedding celebrations end on October 26.
Katy and Russell got engaged back in December 2009 while vacationing in India.