UK Today News: AMC's "The Walking Dead" Gets Positive Reviews After Debut On Sunday

AMC debuted it's much awaited 'The Walking Dead' series on Sunday, October 31, 2010, and it received some pretty good reviews. The first episode of the new AMC series ran for 90 minutes and it was aptly named as 'Days Gone Bye'.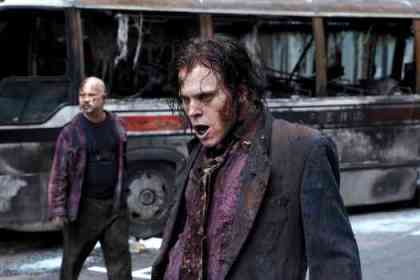 So what is "The Walking Dead" all about? The Walking Dead series is the original concept of the AMC which is based on a series of a comic book. This book series has been written by Robert Kirkman.
The Walking Dead's team is indeed very creative, with involvements of big names like David Tattersall and David Boyd, who are photography directors. Greg Melton and Alex Hadju are the Production Designers, and the costumes have been designed by Peggy Stamper. Editing team comprises of Hunter M. Via, Julius Ramsay and Sidney Wolinsky.
The story revolves around a County Sheriff, Rick Grimes, who will be in comma for almost two months. He finds his family missing when he is out of the severe medical condition. Later in his journey, he even learns to have control on the non-human power.
Critics say that there is no inexpensive horror movie type visuals here, and it comes with absolutely brilliant visuals. Event the story has been managed delicately, and will surely get people coming back to watch more.