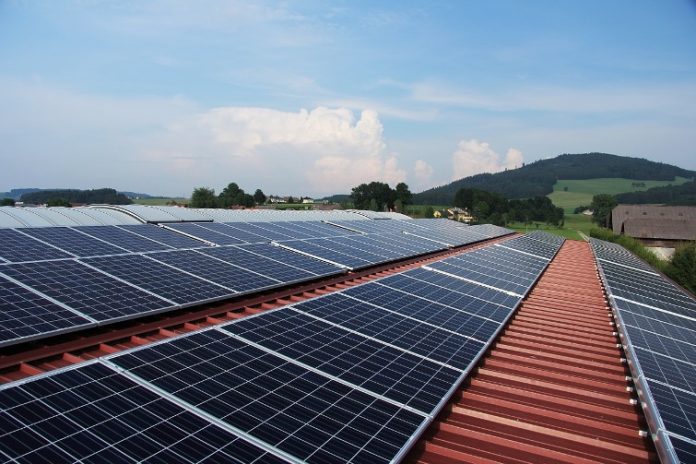 The business secretary of the United Kingdom has said that he has proposed to triple the number of solar panels and double the number of onshore wind power in the country by 2030. The move, if successful, would be a great source for providing cheap domestic energy, but also leaves a risk of strong local protests. The Department for Business, Energy and Industrial Strategy of Kwasi Kwarteng has put an ambitious target towards the expansion of renewable energy generation.
The targets have been mentioned in the upcoming energy security white paper which has been delayed many weeks as the Treasury is struggling with the cost of six or even more nuclear power stations mentioned in the strategy. The chancellor, Rishi Sunak, is reportedly concerned about the potential cost and investments in more atomic plants, apart from the 3.2GW Hinkley Point C which is currently under construction. The Sizewell C is being constructed in Suffolk and will also have the same generation capacity and the government plans to take a 20 percent stake in it.
Sources aware of the development have opined that putting together a long-term strategy is not so easy and that the discussions are going on. The 2030 targets by Kwarteng includes an increase of the solar energy from the current capacity of 14 gigawatts to 50 GW. It also intends to increase the offshore wind capacity from 11GW to 50 GW, nuclear power from 7GW to 16 GW and onshore wind capacity from 15GW to 30 GW. Preference would be given to the solar and onshore capacities.
In order to encourage the locals to use renewable energy, the ministers of the country are considering to provide plans that would give financial incentives to the local residents who live near wind farms or the new nuclear power stations. Renewable energy is something that the world is looking in to and countries are applying strategies towards its generation.
Photo Credits: Pixabay