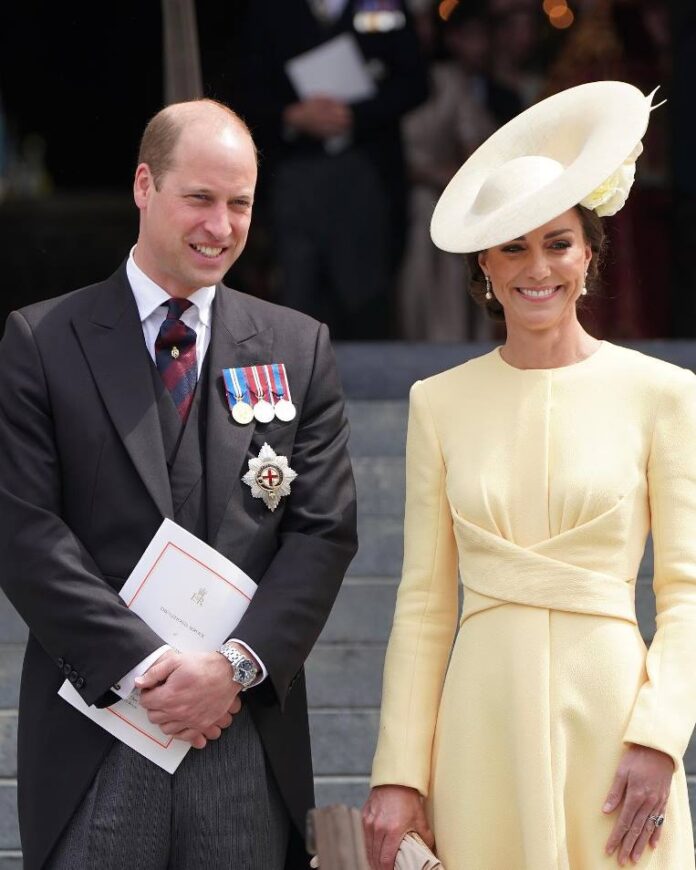 The royal couple Prince William and Kate Middleton is getting ready to move out of their current residence at Kensington Palace in London. Their new home would be in Berkshire which is also the official residence of Queen Elizabeth II at Windsor Castle. Prince William and Kate are moving out of their Kensington residence due to the changing requirements of their three children – Prince George, Princess Charlotte and Prince Louis.
Reports have said that the Duke and Duchess of Cambridge will be moving closer to their Great grandmother and their grandmother Carole Middleton, who has always been by their side whenever the family needed while travelling in and out of London. After the family moves, reports have said that the Prince George and Princess Charlotte will be leaving the London prep school Thomas Battersea when the current term ends. They will be enrolled at a school nearby the Windsor region. Prince William and Kate are expected to move in to the Adelaide Cottage at the Windsor estate, but nothing has been confirmed yet.
Prince William and Kate got married in 2011 and moved to Apartment A1 at Kensington Palace in 2013. The place was earlier occupied by Princess Margaret, who was the sister of the Queen and passed away in 2002. Kate and William will now reside nearer to the 96 year old Queen, who has resided at Windsor ever since the coronavirus pandemic hit in 2020. There was a time when the Queen spent a number of weekends at the property, but then she opted to make it has permanent residence earlier in 2022.
It is now obvious that Kate and William's children will be able to spend more time with their grandmother and great grandmother. Kate Middleton has earlier mentioned that her mother likes to play with her grandchildren at the outdoors and is these days teaching them gardening. The couple along with their children was recently seen being a part of the Platinum Jubilee celebration of the Queen's reign.
Photo Credits: Duke and Duchess of Cambridge official Instagram account