UK Today News: Explosion in a Mexican hotel Grand Riviera Princess kills some and injures many

An explosion in the Grand Riviera Princess hotel in Mexico killed many tourists and staff members on Sunday, as reported by Mexican officials.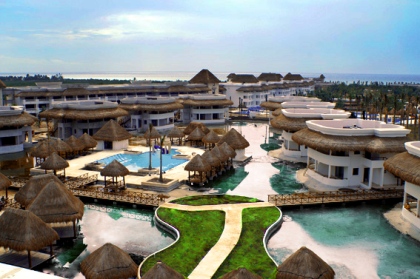 According to reports, the blast was caused due to a build- up of natural gas. The hotel is located in Playa del Carmen. As of now, the total number deaths reported include five tourists, all Canadians and two staff members have been reported. 15 have been reported of serious injuries.
BBC reports ,"The report suggests an accumulation of gases produced by decomposing organic material in the subsoil, and this gas produced the explosion." The report added, "Expert examiners and civil defence personnel will have to determine if the underground space filled with swampy water that remained in this zone when the building was constructed four years ago, could have generated this type of gases."
One among the five casualties is said to be of a child. The Mexican military and police officials have been cordoned in the hotel's vicinity and further investigations are on.