Saudi Arabia's King Abdullah was operated on in New York on Wednesday. The statement from the Saudi Royal Court stated that the King's back surgery was successful.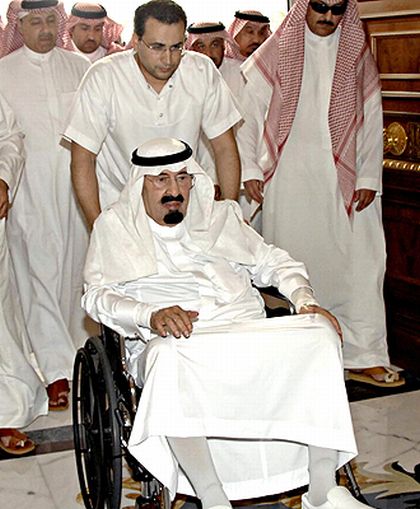 Photo Credit: AFP
Reports state that the King landed in New York earlier this week, as he was suffering from hernia in his spinal cord with a blood clot, which caused him back pain. According to the Saudi Press Agency, the King had given the responsibilityof administering the affairs of Saudi Arabia to Crown Prince Sultan, in his absence.
Health Minister Abdullah al-Rabeeah said in a statement, "The medical team recommended that he leaves for the U.S. to visit a spine-specialized medical center in order to complete medical examinations and for follow-up treatment, but I assure everyone that he is in a stable condition, and that he is enjoying health and well-being and, God willing, he will be back safe and sound to lead this proud nation."
The King underwent some tests on Friday and Sunday, when he complained of back pain. He later underwent successful surgery on Wednesday.