UK Today News: Thanksgiving Day 2010 – Inspirational quotes to get you in the spirit of the day

Thanksgiving Day 2010 is celebrated on 25th November, and the atmosphere in the US is completely different, as it will see celebrations filled with thanksgiving and turkey dinners making the day special. Thanksgiving Day wishes and quotes are just the right things that will help people get into the spirit of this day.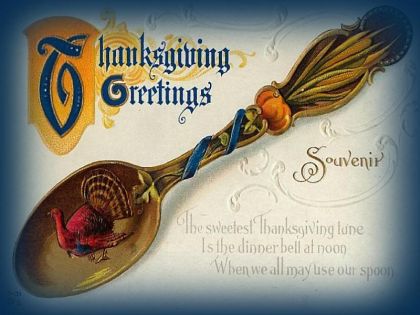 Thanksgiving Day is a day that is celebrated with great enthusiasm and unity across America, as traditionally, this is a day considered to commemorate the harvest festival. Before the Americans could settle on the American continent, the American Indians observed this day as harvest day; it used to last for almost three days in a row. In modern America, this day is celebrated in a completely different manner and now has its own unique style. Families, friends and relatives get together and celebrate it by having lunch or dinner together, and the main dish during the meals is the thanksgiving turkey.
In order to celebrate a happy Thanksgiving, here are some wishes and quotes that one can use on this day.
"We're having something a little different this year for Thanksgiving. Instead of a turkey, we're having a swan. You get more stuffing." – George Carlin
"Thanksgiving is an emotional holiday. People travel thousands of miles to be with people they only see once a year. And then discover once a year is way too often." – Johnny Carson
"So once in every year we throng
Upon a day apart,
To praise the Lord with feast and song
In thankfulness of heart." – Arthur Guiterman, The First Thanksgiving