UK Today News: The much awaited 2010 total lunar eclipse will be witnessed for the the first time in three years on Earth on December 21, and this event will turn our moon pink in colour. Reports state that, the eclipse will be visible at around at 0633 GMT in the UK – if skies are clear – and the total eclipse will be seen from 0741 to 0853 GMT.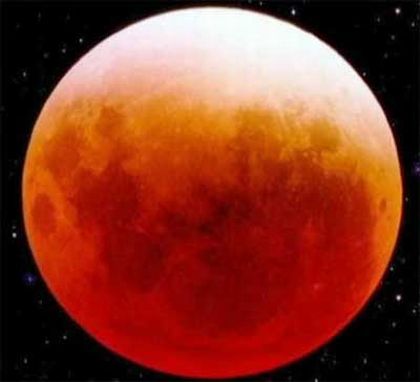 It will also result in the earth aligning itself with the sun, to overshadow the moon completely. Lunar eclipses happen frequently during the year, but not the full eclipse which will be witnessed very soon.
Astronomers haves decided this event will take place on the 21st of December 2010, and the first sighting will be witnessed in Japan. The Lunar eclipse causes the whole of the moon to look pinkish or brown in colour, and to the naked eye, it seems that there is a huge copper coin in the sky.
The whole lunar eclipse event is expected to last around three hours, and the best region to watch this event take place in North America. As the Solar eclipse, lunar eclipse are completely safe to watch and have no effect on human eyes. This year it will be one of the most exciting events that the star gazer will be viewing after the recent meteor showers.