UK Today News: An earthquake hit Cumbria on Tuesday, measuring 3.5 on the Richter scale, and was reported to have occurred for 30 seconds. According to the US Geological survey, which monitors movements of the earth, the quake hit before 11pm.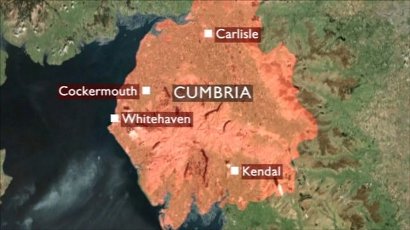 Locals in the region reported that the earthquake had lasted for a minute and was felt all over England, up to the Northumberland, south-west Scotland, Lancashire and the Isle of Man. So far no reports have been received of injuries and damages.
Alan Robertson a hotelier in Eskdale said,
'I was watching TV and there was this sort of really loud rumble. Then the entire building shook. I ran out of the front door, only to be confronted by my guests running out of their part of the house. We couldn't believe it.'
A guest in the hotel had said that the earthquake was enough to shake off an old building. A spokesman for Cumbria Fire and Rescue Services confirmed that, till now, they haven't received any reports of damage or injuries.