UK Today News: Barbadian singer Rihanna was holidaying in her native Barbados for Christmas last week, and something that was quite noticeable besides her string bikini, was the absence of her boyfriend Matt Kemp. Reports state that the "Umbrella" singer and Kemp have split up a few weeks ago.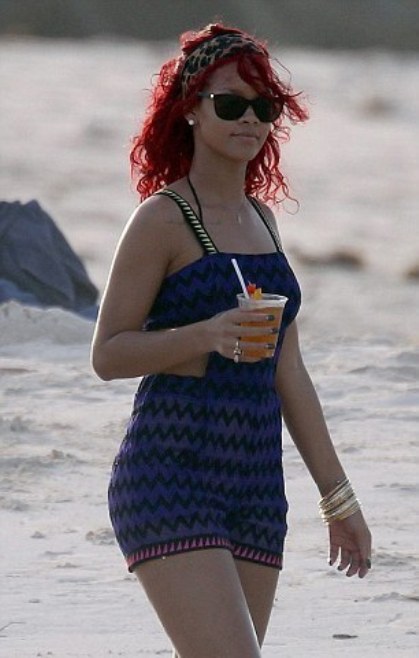 Photo: Big Pictures

Reports state that the couple have decided to end their relationship after being together for a year. A source close to the couple told that the two had split, as they could not spend enough time with each other. 'It happened over the last few weeks. She basically was just over it,' a source told Us Weekly magazine.
The singer seems to have got over it and was spotted jet skiing and spending some quality time with her family at the beach. Rihanna started dating the baseball star Kemp last December, and it was only a while back that the award winning singer confessed that she was struggling to maintain her long distance relationship with her boyfriend. She had said that both of them have very busy schedules and hardly get time to be with each other.
Rihanna started dating Matt Kemp a few months after her disastrous relationship with singer Chris Brown ended.