UK Today News: Extreme winter in the UK had disrupted operations at Edinburgh airport, after 10 cm snow fell overnight. The capital will reportedly be expecting more snowfall in the days to come.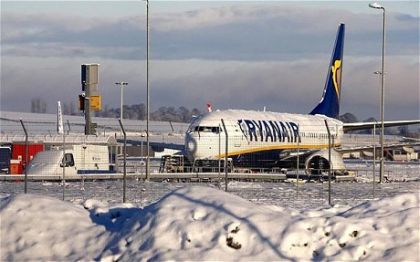 Photo: PA
The officials at the MET Office have warned drivers of icy conditions on the roads throughout the evening. Further snowfall has also been predicted by officials of 5cm in the evening.
On Saturday morning, Edinburgh airport was shut down due to snowfall and was supposed to re-open at mid day. The passengers have been intimated by the airport officials to check with their respective airlines for their operation, and they have also been asked to check on the airport website.
Scotland's Glasgow and Aberdeen Airports continue to remain open.
Reports state that passengers were also told to expect delays in flights due to unpredictable weather conditions and the excessive snow across the UK. Cleaners on the streets will be working throughout the weekend in order to ensure cleanliness on the streets and the dog fouling will be alert to respond to the snow clearance.