UK Today News: The City of London in the UK, has not only a rich historic background, but also an equally rich food culture. There are many restaurants in London which cater the best of the food culture in the country, and keeps customers from across the globe coming back for more. With so many British and international dishes to indulge in, and with each restaurant infusing their own unique style, which are the top ten most popular restaurants in London?
After scrounging around several food joints (and savouring every morsel) in the capital city of England, we managed to make a list of the top 10 food joints in London? Bon appetit!
1. Vinoteca – One of the most popular restaurants in London, it is also famous for their wine bar. The restaurant is situated at 7 St John Street, Farringdon and the most popular dish on the menu (and a must have) is the 'bavette steak'.
2. Polpo – The place has a peaceful intimate atmosphere, which gives you a much enjoyable sense of calm. And the only bad thing about this place, is that one has to wait for long to get a table. (that's the price of anything good, isn't it?). A must have is the Fish "Fritto misto" and the age-old "Mussels and clams". The restaurant can be found at 41 Beak street, Soho, Oxford Circus.
3. Launceston Place – The restaurant is a must visit, with some amazing food served by Head Chef Tristan Welch. We highly recommend the "Pork fillet roasted with cider wood, hazelnut mash and apple compote." The restaurant is situated at Kensington High Street.
4. Yalla Yalla – The place is best known for its Lebanese food, which also includes the mouth-watering street food found in Beirut. The restaurant can be found at 1 Greens Court, Soho , Oxford Circus.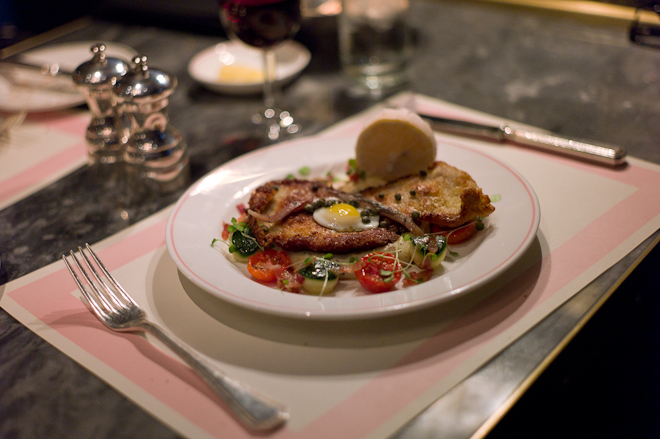 5. Bob Bob Ricard – This food joint is one place in town with a 'Push for Champagne' button. Known for Russian food, you can find it at 1 Upper James Street, Soho, Tottenham Court Road.
6. St. John Restaurant – The restaurant is an addictive place for any foodie who loves to eat. One has to just enter and have anything on the menu, which will make you crave to have more of it. Don;t forget to try the "Roast Beef, Chard & Anchovy", it will leave you asking for more. The place can be found at 26 St John Street, Farringdon.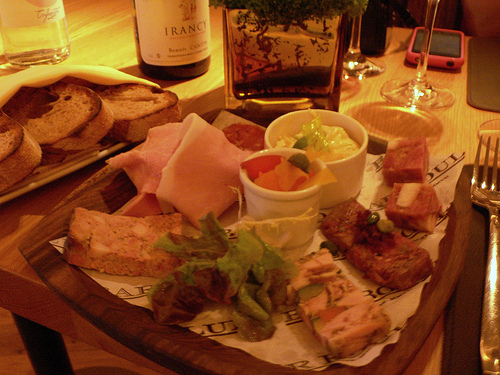 7. Bar Boulud – Located in a basement, it is well known for its burgers and the heavenly "charcuterie platter". With a soothing ambience, the place can be found at 86 Knightsbridge, Knightsbridge.
8. Patara Thai – A one stop place for authentic Thai food. One should not miss the "lamb shank green curry" on the menu. It can be found at 15 Greek Street Soho, Oxford Circus.
9. Leong's Legend – The food here will make your taste buds crave for more. The Taiwanese restaurant is known for it's special "dumplings" and you can find it at 82 Queens Way, Bayswater.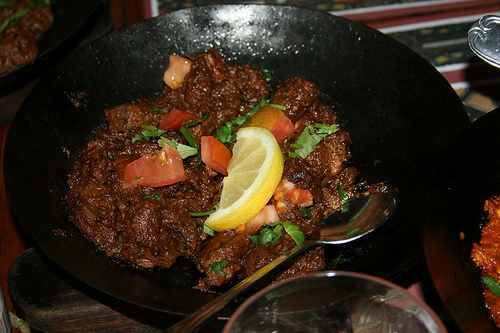 10. Tayyabs – A place known for its Pakistani food, the 'tender lamb chop's here, are a must try. The best place that gives yo value for your money and some "must haves" are the 'Karahi Chicken Kheema", "Murg chana" and the "Bhuna Gosht".