UK Today News: A recent appeal filed by the Roman Catholic Charity, had demanded to stop gay couples from adopting children. The tribunal had rejected the appeal of Catholic Care int he UK, saying that this can never happen and said that if it does, then it would be like a loss for the society.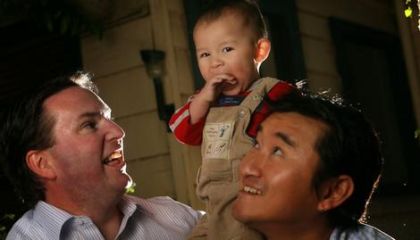 The appeal was filed by Catholic Care, which is run by the Diocese of Leeds, which had said that they give up their adoption service to gay couples as well. Last year, the same case was reportedly rejected by the High court.
In the case, the charity had argued that the service had attracted potential adopters, who then do not opt for other agencies. The plaintiffs had argued that if gay couples got the service from the government, then the voluntary donations would reduce from the couples.
Right Reverend Arthur Roche, the Bishop of Leeds, has said that the law should respect the views of the Roman Catholic Church. On the other hand, the tribunal said that there wasn't any evidence that the donation amount would be hit, except for the Bishop's opinion. The tribunal had also said that if the service was stopped, then many children would not be adopted. Rev Roche said that he was disappointed by the ruling of the tribunal.