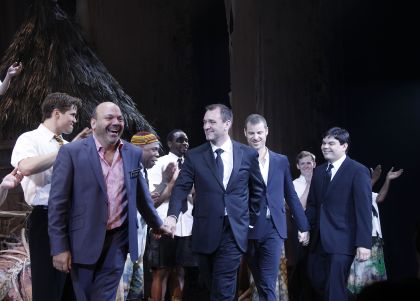 UK Today News: The religious musical, 'The Book Of Mormon', on Tuesday grabbed 14 nominations at the 2011 Tony Awards. The announcement was made on Tuesday, which put the musical on the race for earning a record for the most number of nominations.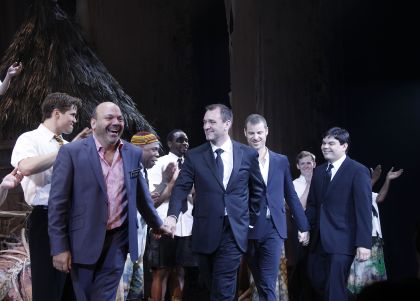 The story is about the two missionaries, who get more than they imagined while in Africa. Trey Parker, Matt Stone and Robert Lopez have penned down the musical and they were also responsible for the creation of Avenue Q.
The musical does not have a strong cast, but managed to rule the box office and became a favorite of the audience. The movie has songs about AIDS and even a man telling his plight as he has maggots on his scrotum.
The Book Of Mormon had impressed the audience so much the a church had issued a statement that the movie may entertain the audience for the evening, and the movie will change the lives of the people and would bring them closer to Christ.
The next in the race for the highest nominations was The Scottsboro Boys, which received 12 nominations. The movie is a story about a injustice, showcase as a minstrel show in the 1930s.
The 2011 Tony Awards will take place on June 12.