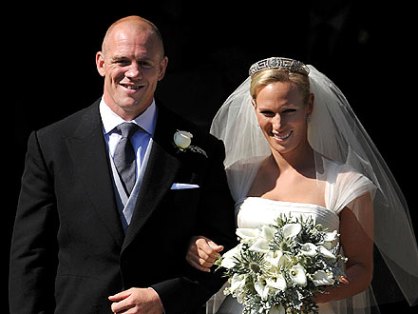 UK Today News: After the grand Royal wedding of Prince William and Kate Middleton that was witnessed by the whole world, Zara Phillips, 30, got married to Mike Tindall on Saturday. Phillips is the eldest granddaughter of Britain's Queen Elizabeth II and has been dating Tindall, 32, for seven years.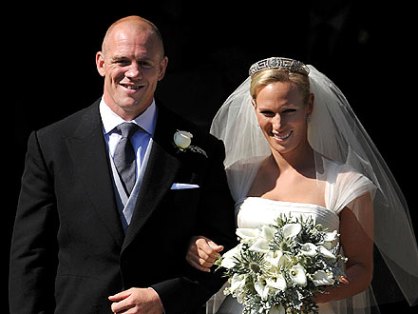 The wedding ceremony took place at Edinburgh in Scotland on Saturday. Zara is a former world championship winning equestrian, while her new husband is a professional rugby player. She is the only daughter of Princess Anne, but unlike her famous cousins, her royal status has been underplayed.
According to a royal historian Hugo Vickers, the royal wedding reception will not be like the Royal Wedding of Prince William and Kate Middleton that took place in the month of April 2011. The wedding of the new Duke and Duchess of Cambridge was watched by millions of people across world. But Vickers said that this wedding will be more of a 'sporting celebrity occasion' than a royal wedding. Unlike the royal wedding, this marriage ceremony is expected to be a very informal family affair since Zara is getting married to a person out of the royal family.
The wedding ceremony was solemnized at Scotland's Edinburgh church, and the reception will take place at the official residence of the Scottish monarch – Holyroodhouse.