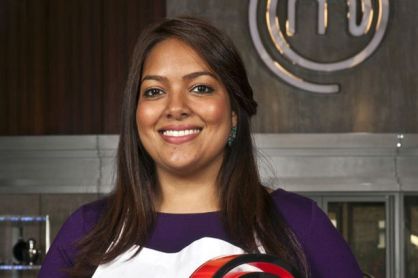 UK Today News: Southhampton -orn Shelina Permaloo was crowned as the winner of the Masterchef UK series on March 15, 2012. As soon as she won, Permaloo said that she wished her father had witnessed her win on the show. Within just nine weeks, Shelina went on to become the Champion of BBC One show from a simple home cook after having a tough battle with the other two finalists on the show.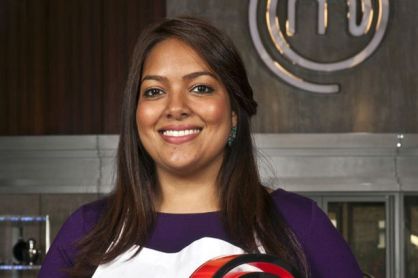 Shelina is a former diversity manager and dedicated her win to her family and her father Pran, who passed away when she was just 13 years old. Permaloo expressed that she is completely and utterly overwhelmed and is so happy and pleased that she has been able to win by staying true to her roots. Shelina added that she is proud that she made her family proud but wished that her father could have been there to see it.
Apart from the majestic win, Permaloo has also become the second woman to claim the title in eight years the show has been running.
The Southhampton resident  was seen competing with Andrew Kojima and Tom Rennolds at the finale. At the final fight, the contestants were given a task of preparing a three course meal that would showoff their skills, creativity as well as talent to the judges. The winning menu of Shelina was an octopus starter, mutton curry and a desert of mango cannelloni filled with lime curd.
The winner said that she was really inspired by her Mauritian-inspired dishes and that she also felt amazing the way she managed to win with a curry. Permaloo started cooking at a tender age under the watchful eye of her mother Sheila who now resides in Shirley. Shelina, while talking about her mother, said that her mother is a brilliant cook and has learnt everything from her.