It has been revealed by Queen guitarist, Brian May that British musician and singer Freddie Mercury will be appearing on the stage. May revealed that the legend will be appearing during a special performance of West End musical We Will Rock You.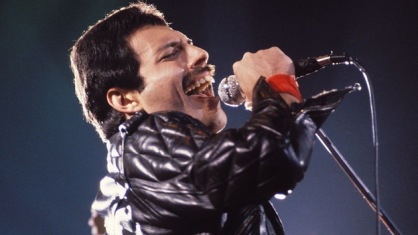 May further revealed that the production team had been working on different ways so that the late singer could be presented on the stage during the tenth anniversary show for some time. The guitarist also stressed that the new effect was not a hologram and called it an optical illusion of sorts.
May added, "People will come out saying, 'did we actually see Freddie?'" it was further hinted that the musical might employ a similar technique to the one used to make the late rapper Tupac Shakur perform on the stage at the Coachella music festival.
May also said, "It's a little unfortunate they did that thing with Tupac as we've been trying to make Freddie appear on the stage for quite a while". The guitarist while talking about the new technique said, it is something they have looked at themselves as they have been trying to make Freddie appear on stage for quite a while.