The British Foreign minister on May 29, 2012 was joined by the American actress Angelina Jolie to launch the dedicated British team to prevent and combat sexual violence overseas. Even the screening of the actress's movie 'In The Land Of Blood and Honey', accompanied the London launch.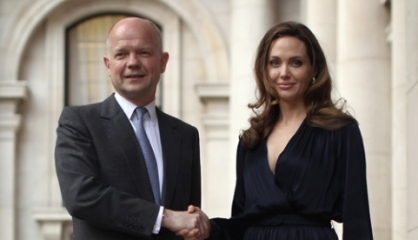 The initiative will be accompanied by a campaign on the issue, which will be a year long. It was launched ahead of Britain's 2013 presidency of the G8 group of industrialised nations.
Foreign Secretary William Hague while talking about his experience when he met the victims of sexual violence said, "I was shocked when I learned that only 30 people have been convicted so far for the up to 50,000 rapes committed during the war in Bosnia in the 1990s. And there are chilling reports of rape in Syria today along with the murder, torture and repression of thousands of innocent civilians."
Hague also added that as a foreign secretary he is appalled by the scale of sexual violence against men, women and children in situations of conflict and repression. The minister also praised Jolie for her efforts for bringing light to the issue in her time as a campaigner as well as in her movie.