The opening ceremony of the much awaited London Olympics 2012 will be the most watched event across the world. Director Danny Boyle the in charge of the ceremony has been forced to cut short the ceremony so as to make sure that the show ends in time.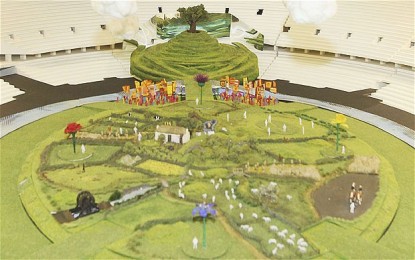 Certain parts of the ceremony including the stunt bike sequence had to be removed. The organizers of London Olympics said that Boyle was tightening the ceremony by 30 minutes to ensure that t it is scheduled for three hours .
The event is supposed begin at 9 pm and end between 12 am and 12:30 am. Jackie Brock Doyle, the London Organizing committee spokeswoman said, "This is like any other piece of film you would make, things end up on the cutting room floor".
The ceremony features a cast of 10,000 and is all set to raise the curtains on July 27, 2012 in the 80,000 capacity stadium in east London and will be watched by a global TV audience expected at 1 billion. Boyle is making changes to keep the event within the time frame. Reports said that Boyle wasn't happy to cut short the programme but Brock-Doyle said that he was used to make shows fit a time schedule.