After the doping accusations, senior Olympic officials have on July 31, 2012 defended of the Chinese athlete. 16 year old swimmer Ye Shiwen faced questions from a top American coach who said that her performance was 'unbelievable'.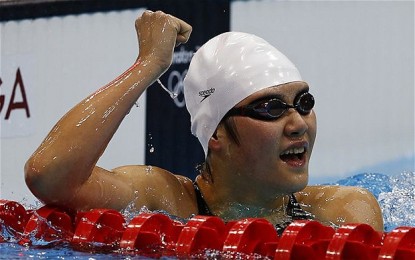 Lord Moynihan the British Olympic Association chairman told in a press conference, "She's been through the World Anti-Doping Agency's programme and she's clean. That's the end of the story. Ye Shiwen deserves recognition." A source from IOC said that people should get real and even pointed out that records are broken all the time.
The situation had threatened to provoke a diplomatic incident and Adrian Moorhouse, who won a gold medal for GB at Seol Olympics criticised the USA. Moorhouse while talking to the reporters said, "It is sour grapes. I think it's quite insulting actually. She's just in good shape. The other thing is there are a lot of people in China and actually the base of their pyramid is so wide that if they train thousands and thousands of their kids they've got more to draw on."
The US coach John Leonard described her swim as disturbing and added that it looks like 'superwoman'. Even the anti-doping chief of China's general administration of sport Jiang Zhixue said that their athletes had taken 100 drug tests since their arrival.