Many of the Cameroonian Olympic athletes have disappeared from the 2012 London Olympics, amid fears that they have fled the London 2012 games to claim asylum. The team officials informed that seven athletes including the entire boxing team and half of the swimming team were reported missing earlier this week in a major embarrassment for the African nation.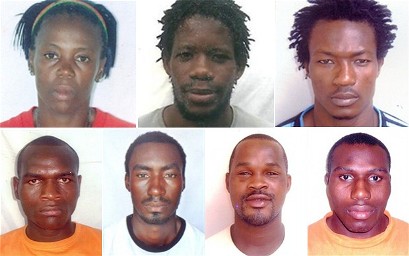 On August 7, 2012 the authorities admitted that five boxers, swimmer and a female football player were feared to have left in order to stay in Europe for economic reasons. The officials of the team have informed the government about the possible defections.
After the rumours spread, the officials swept the Games Village in Stratford East London. The missing athletes include 25 year old Drusille Ngako, 21 year old Paul Ekane Edingue. The boxing team, Christian Donfack, Thomas Essomba , Serge Ambomo, and Blaise Yepmou Mendouo.
Reports say that it is believed to be the biggest defections of the Games. As for now the group is not breaking British immigration rules after the new accreditation rules, introduced to bypass normal visa procedures, which mentions that all the Olympic athletes and their families could stay in the country till early November. The Home Office sources also said that the athletes are free to leave the Olympic Games village if they wish.