Cheryl Cole shares sweaty and tired picture after rehearsals
British recording artist Cheryl Cole did not have any inhibitions while sharing her sweaty picture of herself after a gruelling day at the dance rehearsals in LA just before her much awaited comeback tour. Just six more weeks are left for the singer's UK solo tour which kicks off in Belfast on October 3, 2102.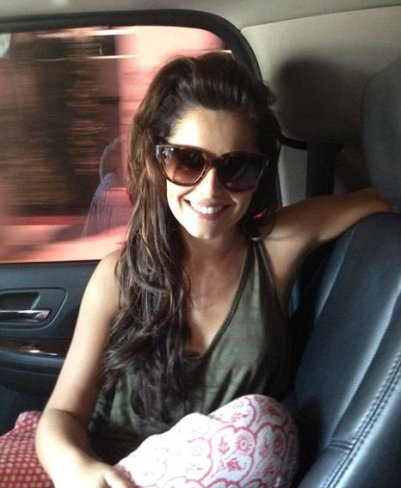 The former X Factor judge has assured that that this show is not supposed to be missed. Cole posted the picture of her in which she looked casual with a vest top with patterned bottoms and oversized sunglasses. The singer wrote, 'Sweaty hair, sweaty face and sore toe but first day of rehearsals is over!! Phew!! EXCITING!!' Cole in the picture looked sweaty and tired but did not hesitate to share it with her fans.