American actress and recording artist Lindsay Lohan is once again in trouble. The singer as been arrested after she allegedly hit a pedestrian and left the scene of accident.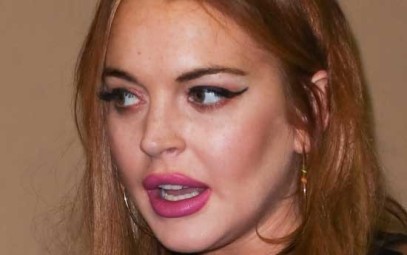 Lohan was leaving nightclub at a Dream Hotel in Lower Manhattan when the incident happened. According to the police, Lohan was driving slowly through an alley between the ream Hotel and the Maritime Hotel in her Porsche Cayenne when she hit a man in his 30s.
The popular celebrity gossip magazine said that one of the passengers got out and checked the vehicle for damages after which Lohan and her companions went in to the hotel. Reports further said that someone had called the police when the 26 year old actress was inside when she left the building officers had detained her.
The victim of the accident had called 911 but it was unclear if he was calling for medical assistance or just to report the incident. The actress had struck the victim on his knee after which he was taken to the hospital. He had not been dragged or knocked down and had no visible injuries and was later released. The police clarified that alcohol was not involved and Lohan was released after she was booked for leaving the scene of the accident.