Traffic lights glitch in Belfast disrupt traffic
The Belfast city center had suffered major traffic jams and tailbacks for morning commuters on October 4, 2012. The problems were caused due to the failure of 29 sets of traffic lights. There was a fault at a BT exchange, which led to problems in the co-ordination of the traffic lights.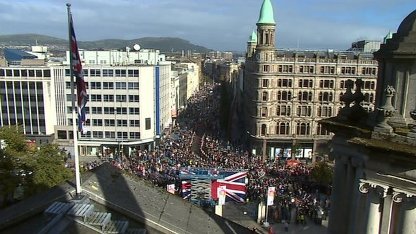 The lights were working, but the Traffic Control Center was not able to manage them. The fault was soon repaired, and the traffic then returned to normal. The new bus lanes which were launched recently, also in Belfast, were also causing delays for motorists. Danny Kennedy, the Stormont Transport Minister, said that 'the system need some time to settle', according to our sources.