The United Nations Security Council had issued a statement on October 4, 2012 strongly condemning the shelling of the Turkish town of Akcakale by Syrian armed forces. Gert Rosenthal, the Council President stated that the devastating mortar attack has left five civilians dead, all comprised of women and children. Apart from the fatalities there were a number of injuries.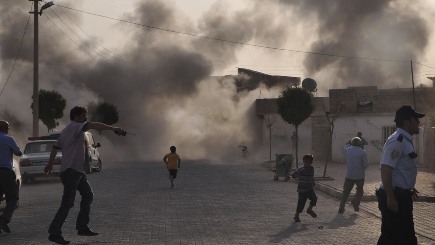 The UN Security Council offered sincere condolences to the deceased members' families, to the Government and the people of Turkey. The Council report went on to mention that the crisis in Syria has now turned into a security threat for its neighbouring countries as well as having an adverse effect on the stability and peace of its neighbouring countries.
In trying to ease tensions, the members of the Security Council demanded that these severe violations of international law be brought to an end and called for the Syrian Government to respect the territorial integrity and sovereignty of its neighbouring countries.
According to our sources; Russia, one of Syria's allies had earlier blocked a draft referring to 'international peace and security'; such defense by Russia of its Syrian ally has been noted in the past as well. In spite of the shelling targeted at the Turkish town, Turkish Prime Minister Recep Tayyip stated that a war with Syria was not what his country wanted.