Since the release of her controversial book 'The Casual Vacancy', British author JK Rowling has been at the receiving end of some criticism. Initially, the residents of Middle England were the ones who felt aggrieved saying that Rowling targeted them unfairly; but now the latest novel from the Harry Potter author might face a ban in India.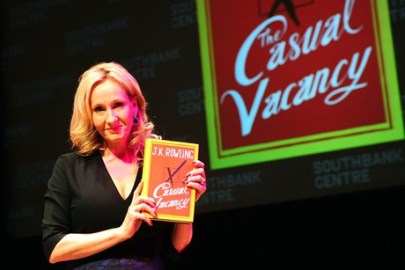 The book is currently facing protests over the portrayal of a Sikh girl as "mustachioed yet large-mammaried". Some of the members from the Sikh community have said that they were investigating complaints that provocative language has been used in the book.
The members of the community have also threatened that the book might face a nation wide ban in India, as it has insulted their faith. The latest book from the author was released last month, but has failed to generate the kind of reviews that the Harry Potter series generated.
The Sikh character in question in the latest Rowling release, is a girl by the name of Sukhvinder, who is the daughter of a surgeon and his parish Councillor wife. Sukhvinder is constantly teased for her hairy skin and is referred to as "the Great Hermaphrodite" and a "hairy man-woman". The Shiromani Gurdwara Parbhandak Committe, which manages many worship places in India, including the Golden Temple in Amritsar, on October 2, 2012 said that it has received many complaints about the book.