Japanese based automobile company Nissan, is now planning to offer its electric car 'Leaf' to the UK markets at a lowered price, so as to boost sales of the vehicle. The sales of its electric cars are much lower than the company's original forecasts.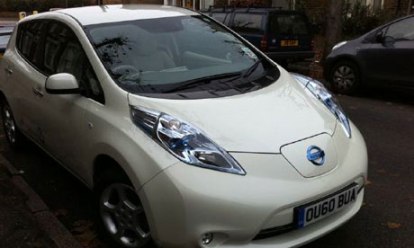 According to our reports, the move to lower the Leaf's price has been taken by the company after a disappointing number of sales, despite billions of dollars in loans, grants and consumer subsidies offered by the government in recent years.
During the first half of the financial year, Nissan sold less than 12,000 Leafs, which was up by 11 percent as compared to last year, but much lower than the target of 40,000 cars for the full year. Nissan is already offering the Leafs at discounted rates in the US, to help clear stock. The US market is a huge market for the electric cars as well.
Even General Motors is facing a similar problem, as its Chevrolet Volt is selling below company's expectations. Nissan's Leaf is being met with slow sales as it is being made in Japan exclusively and there isn't much infrastructure to recharge the cars currently. At present the car is offered for roughly £26,000 in the UK.