Mayor Michael Bloomberg announced that the New York City Marathon 2012 has been cancelled due to the after effects of Superstorm Sandy.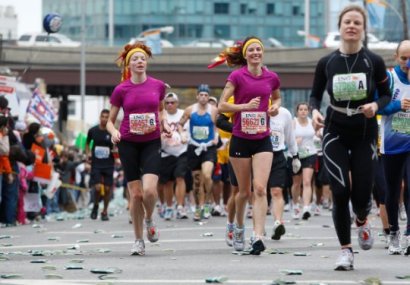 The statement said, "We would not want a cloud to hang over the race or its participants, and so we have decided to cancel it." Moreover, the plans to go ahead with Sundays event had spread anger in the cyclone ravaged parts of the city.
The super-storm has claimed 96 deaths in the US, with 40 of them in New York itself. The storm that recently hit the US east coast has destroyed 3.5 million homes and businesses, out of which 1.2 million were from the state of New York alone. It has been four days since the storm made landfall but still many places do not have electricity.
Many places are also facing a petrol shortages and one motorist was arrested after he pulled out a gun during an argument at a petrol queue. The Obama administration has ordered the purchase of 12 million gallons of petrol and up to 10 million gallons of diesel in the areas affected by Sandy.
On November 2, 2102 musicians such as Christina Aguilera, Bruce Springsteen and Billy Joel performed at an hour long concert, to benefit people affected by the storm.