The latest James Bond flick Skyfall has broken records in the UK, becoming the highest grossing film this year in the country and already accumulating more than Casino Royale in its first fortnight.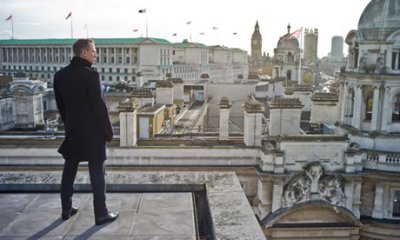 The 23rd Bond film has already earned £57m across the UK, beating Christian Bale's Batman movie – The Dark Knight. Casino Royale, the previous Bond hit, had accumulated £55.6m in 2006 and was the first movie to see Daniel Craig play the Bond character.
The movie's producer Barbara Broccoli said that they are delighted that the UK audiences continue to enjoy the latest Bond offering and that they are proud to have reached the box office landmark in record time.
The films plot revolves around Bond's quest to find Raoul Silva, played by Javier Bardem, as the villain tries to exact revenge on Dame Judi Dench's character 'M'.
Skyfall witnessed a royal opening in London at Royal Albert Hall. The world premier was attended by some high profile delegates such as Camilla, the Duchess of Cornwall, as well as the Prince of Wales. The premier took place on October 23, 2012 and was subsequently released in the UK on October 26, 2012.
Experts believe that Skyfall will easily outdo the Bond franchise record for overseas sales at this point, a position that is being held by Casino Royale for sales of USD 427 million. It is expected that the latest Bond movie will reach USD 500 million in sales overseas, especially as countries such as Australia, China, Turkey and Japan have not yet seen it.