It seems that all Lindsay Lohan wants to do of late is to be with The Wanted's  Max George. The 'Mean Girls' actress had been following The Wanted all across America on their tours, including Philadelphia, New York and Boston. The 'I Know Who Killed Me' actress had even been termed by Max as a 'groupie' when questioned about their relationship. Now in order to attend their show in London, she is giving her scheduled court appearance in Los Angeles on Dec 12, 2012.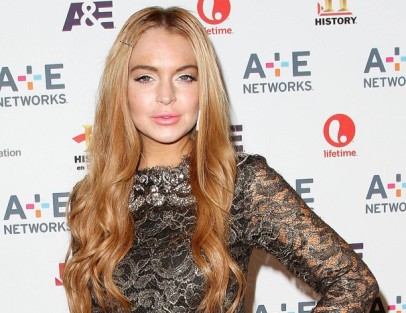 Photo Credit: Washington Post
Lindsay was found enjoying herself, shouting and dancing in the front rows of the band's shows. Max and Lohan were also found hugging each other backstage after one of the shows. Their romance came to the forefront when Lindsay had allegedly got into a fight with another girl over Max and then was arrested because of it. The fresh charges against the actress are in regards to 'willingly delaying, obstructing and resisting an officer on duty', as well as providing false information and reckless driving. Her absence in court will not make things worse though, as she is not required to be present in person. According to reports, her attorney will appear in her place.
The troubled star has been going through a bad phase in her life, after initially showing a lot of promise in her early career as an actress. Now Lohan's latest movie based on the life of Elizabeth Taylor did not do well at theatres, which leads one to believe that the star has let herself down yet again.