Kylie Minogue, along with Dr Who's Matt Smith and Homeland's David Harehood have been roped in for the Sky Arts' latest 'Playhouse Presents' series. The Australian singer would be seen in 'Hey Diddly Dee', playing the character inspired by Edie Sedgwick.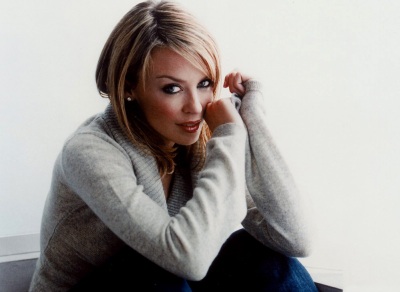 The show is a dark comedy centered on the life of Andy Warhol, would be played by Peter Serafinowicz. The other cast members include Matthew Horne and David Warehood and has been directed by 'Hustle' actor Marc Warren.
On the other hand, for the first time Matt Smith would be donning the hat of a director for 'Cargese', which is being portrayed by Sky as a drama which would deal with adolescent love and loss. Craig Roberts will star in Cargese which was written by renowned playwright Simon Stephens. According to reports, Smith is thrilled to work with Stephens.
Idris Elba from 'The Wire', would be directing her own written drama and will cast former Brookside actress Anna Friel in 'The Pavement Psychologist'. Much like Smith, Elba praised Sky for giving her the opportunity to showcase her creative talent.
In the new series of 'Playhouse Presents', which gets aired in March 2013, the audience would get to see Surrane Jones, Ricky Tomlinson and Vanessa Redgrave as well.