The Troggs frontman Reg Presley has passed away at his home in Hampshire, according to his daughter Karen. The 1960's saw a variety of songs from Presley become hits, with 'Love Is All Around' being one of the biggest. The band Wet Wet Wet also covered the same song during the 1990's, leading to a massive hit once again. The star was diagnosed with lung cancer and had taken ill during a German concert, following which he retired from music a year ago.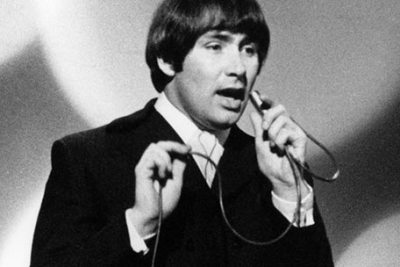 The 'Wild Thing' singer was liked by many in the industry. Keith Altham, who is a music publicist, took to social networking site Facebook to express his grief, saying that Reg died after losing his battle with cancer and having a succession of strokes recently. Others such as Marc Riley, the BBC 6 Music presenter said that the late star was very engaging, influential, likable and quite humble.
The 'With A Girl Like You' singer was born in Andover, Hampshire and later went on to form The Troggs in the 1960's. He had posted a letter to his fans in January 2012 on his band's website, telling them that he had lung cancer and that he was calling time on his musical career. The 'I Can't Control Myself' singer also took the opportunity to thank his fans for their support and loyalty over the years.