Now that socialite Kim Kardashian is pregnant with Kanye West's child, she has decided sever all ties with her former partner Kris Humphries completely. The reality star is allegedly taking an emergency divorce from Humphries, so that she can carry on with her life and prepare for the birth of her baby with West.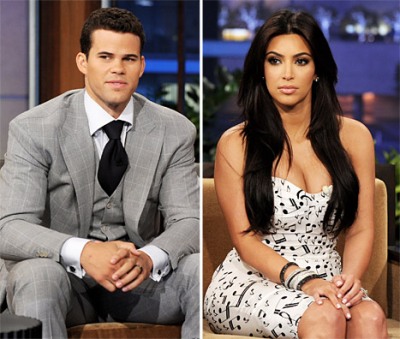 Close friends of the 'Keeping Up with the Kardashians' star revealed that  Kim had filed her divorce papers in the month of January 2013  in an effort to end the marriage with Humphries as soon as possible. The marriage lasted for a mere 72 days after the wedding.
Kim is due to give birth in the month of  July 2013 and this could be one of the main reasons behind her taking the extreme step. Sources have also disclosed that Humphries hopes to prolong the case proceedings by filing the documents on Wednesday, so as to keep her petition from moving through. Kim, in her court documents said, "I do not want to be married to (Humphries) when I have my baby".
The socialite has  requested  the status of her marriage to be determined for health reasons, as well as  for the welfare of her child, who is yet to be born. Kim and Kris had gotten married in a grand wedding ceremony earlier, which became the talk of the town at the time.