The Bank of England is set to put out its views on the strength of its its finances soon and various banks in Britain are expected to be told that they could be potentially facing a capital shortfall amounting to £60 billion. In November 2012, the Financial Policy Committee (FPC) warned that there could be a shortfall in capital and that banks should be taking the necessary precautions, to provide a cushion against a potential crises. In the worst case, the shortfall could amount to £60 billion.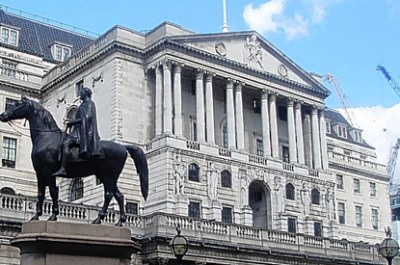 The exact scale of the pressure on the balance sheets in the banking industry would be soon revealed by the FPC, along with its views on how best to go about dealing with the collective capital discrepancy. 
Various lenders such as The Co-operative Bank have discussed the issue with the Financial Services Authority (FSA) and have been doing what is needed to boost their balance sheets. The Co-op is planning to purchase roughly 630 Lloyds Banking Group branches or more. It also recently announced the sale of its asset management and life insurance sectors to Royal London and spoke about letting go of its its general insurance business.
It is thought that the FSA has asked various players to beef up their capital cushions and lenders such as the Co-operative Bank could even be facing a potential shortfall of £1 billion.