According to reports published on May 24, 2013, Marcel Desailly, former star of Chelsea, AC Milan and France national club, believes that Gareth Bale should move on from Tottenham to a much bigger club where he could get more exposure.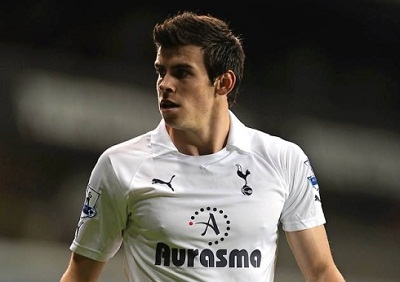 The doors opened for Europe's biggest clubs to sign the 23-year-old Welshman the very moment Tottenham failed to finish fourth in the league this year and subsequently lost out on Champions League qualification.
Andre Villa Boas, the head coach of Tottenham went on to say that it is very important for the club to retain Gareth Bale, who is considered to be the backbone of their side right now for the upcoming season. However, Desailly believes that this is the most appropriate time for Bale to move on and peruse his future in a much bigger club than Tottenham.
Desailly further added that, just like David Beckham has done previously, Gareth Bale needs to discover that an English guy or a Welsh guy has the capacity to perform in other leagues as well. For Bale, money is not the issue as he is getting handful of it at Totteneham, but the valuable experience he is going to gather playing in a much bigger club is all that really matters. He may have to face different challenges while playing abroad, but it will definitely help him to grow as a player and a human being.