United Kingdom's first nuclear power plant in a generation has received a green light from the government. The plant consortium will be led by France's EDF Energy, as well as investors from China, which will help in building the Hinkley Point C plant in Somerset.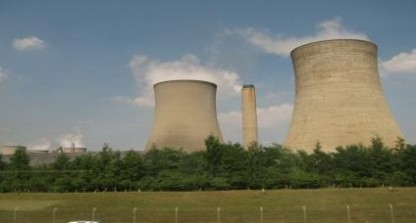 The UK ministers said that the new deal will help the country to develop low-carbon power and will also help in lowering generating costs in the upcoming years. However, critics have warned that the price of electricity will be doubled in the future. Edward Davey, the Secretary of State for Energy said, "For the first time, a nuclear station in this country will not have been built with money from the British taxpayer".
The two reactors which are planned for Hinkley are a major part of the coalition's attempt to shift the country away from fossil fuels towards low-carbon power. The upcoming reactors will reportedly provide power for around 60 years.
EDF and the UK ministers have been in talks for over a year regarding the minimum price the company will be paid for electricity which is produced at the site. The UK government made an estimate which suggests that it will cost £16 billion to build the new power plant. The 'strike price' has been finalized at £92.50 for every megawatt hour of energy that Hinkley C will be generating.
Photo Credits: European Networks