Sadie, a Scottish terrier, is the winner of the Westminster Kennel Club dog show that took place last night in Manhattan. The champion Scottish terrier wowed judges with her poise and movement and she was cheered on by the crowds that came to watch the Westminster Kennel Club dog show.
Sadie is an ebony four-year-old dog and was one of the favorites for the title.
The rankings for the participating dogs are assigned by the American Kennel Club, or AKC, and these are based on the number of wins. Sadie is known to have 112 career wins.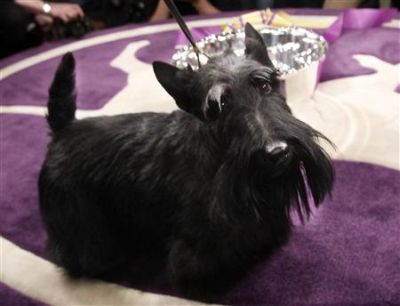 Elliott Weiss, a Westminster judge said of Sadie: "A dog of this quality comes along once in a decade. She's pleasing to the eye from every angle, moving and standing."
Sadie is known to have won the award after beating almost 2,500 dogs.
The other finalists were a Puli, Whippet, a white toy poodle, French bulldog, Brittany and Doberman Pinscher.