More rain and strong winds are expected to hit large parts of England and Wales on February 14, 2014. The upcoming storm might worsen the current situation for people who are already struggling to protect themselves against widespread flooding.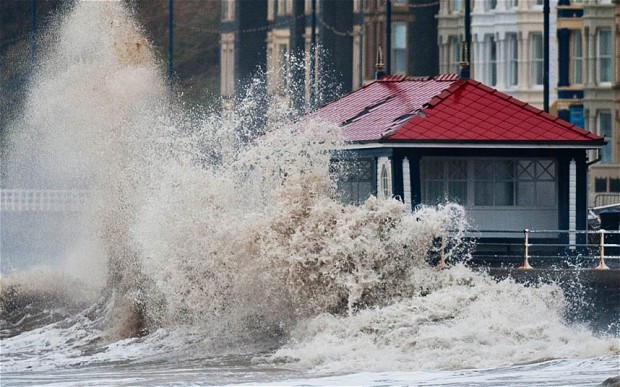 Harsh weather conditions have already hit many areas of the country on February 12, 2014, with wind reaching around 100 mph in some places. Early on Thursday, February 13, 2014, the condition was likely to clear eastwards, however, more rain will push into the UK from the South West on February 14, 2014 in the morning and will move across Wales and southern England.
Moreover, the rain from a storm which has been developing close to the Azores in the Atlantic Ocean is most likely going to stay around February 15, 2014 in the morning. The Met Office has issued a yellow severe weather warning and said that as the ground is already wet, people need to be aware of the possibility of additional flooding in some places. Chris England, the Sky News meteorologist said, "The concerns about Wednesday's storm were mainly about the strength of the winds, although there has been some significant rainfall, increasing concern about the flooding."
A warning was also issued for the possibility of very strong winds across southern and southeast countries from February 14, 2014 in the afternoon until February 15, 2014 in the morning.
Photo Credits: Telegraph