Taiwan-based handset manufacturer HTC has revealed that it will shut down its movie rental and sales service, called HTC Watch in the UK market on March 31, 2014. The company already shut down the service in a number of European countries in 2013.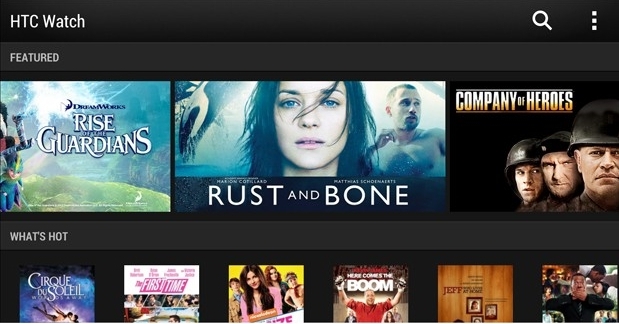 So far, HTC did not provide any explanation related to the shut down of the service. Customers of the service have been informed about the latest decision via emails and it is still not clear if the company decided to shut down the service due to lack of popularity or due to the confusion that the service might create in the future. HTC has been sending out emails to Watch customers and informed them that they must download all their purchased content before March 31, 2014 to be able to access it before the deadline.
The company launched the HTC Watch service in front of its competitor Google Play in 2011, which allowed users to rent and buy films and TV shows which can be viewed on the HTC handset. People who were able to shell out some more money also had the option to stream the content through a TV, if they had the option of buying the HTC's Media Link HD peripheral.
In May 2013, HTC Watch was shut down in Denmark, Norway, Netherlands, Sweden and Spain.
Photo Credits: Softpedia