English journalist and food author Nigella Lawson has been called to the Embassy of the United States to formally apply for a travel visa. The TV personality was turned away from a flight from London to Los Angeles on March 30, 2014, after she confessed to taking drugs in the past.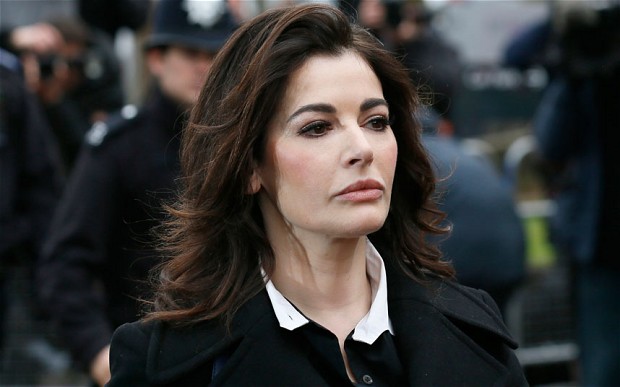 It has been reported that Lawson might have to undergo a drugs test in order to secure the visa, after she confessed under oath in 2013 that she smoked cannabis and had taken cocaine. During the trial of her and former husband Charles Saatchi's personal assistants, the celebrity cook admitted that she had taken cocaine on a couple of occasions, but claimed that she had been drug-free since 2010.
At the time, Scotland Yard did not take any action, but immigration authorities in the United States informed British Airways that the 54-year-old chef will not be allowed in the country following her confession. The US Department of Homeland Security has the right to reject foreign citizens who have earlier committed drugs offenses, even in those cases when they have not been charged for them.
Lawson was planning to visit Los Angeles for a holiday, but was stopped at the boarding gate and had to return to the first-class check-in in order to retrieve her luggage. It was clarified by the US Embassy that Lawson did not face a permanent ban and can apply for a visa.
Photo Credits: Telegraph