Six more London Underground stations are now equipped with Wi Fi connections by Virgin Media, The company has claimed that the BlackBerry use on its network has increased. The Virgin media connections of Wi FI are now active at West Kensington, Golders Green, Southgate, Parsons Green, East Putney and Kilburn stations from April 25, 2014 onwards.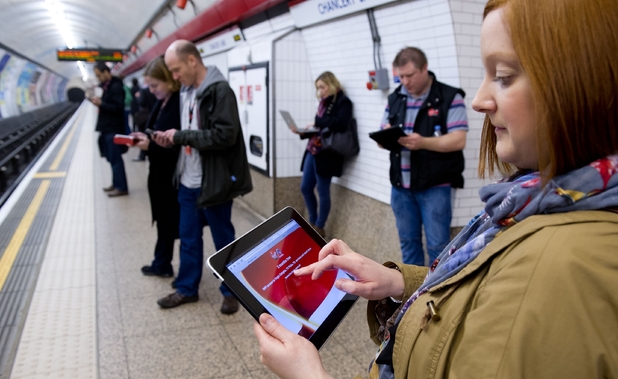 With the recent development the number of stations which are equipped with Wi FI has gone up to 137. The director of broadband at Virgin Media Joe Lathan said, "Virgin Media's WiFi on the London Underground has been a huge success with Londoners and visitors alike so we're delighted to be connecting even more people in more places."
Lathan added that they are working with TfL and their wholesale partners to deliver the best experience for the users across the UK capital. The aim of the company is to provide the passengers with unlimited internet so that they can catch up with emails and get travel updates much easily.
The operator has claimed that it has noticed an increase BlackBerry usage on its London Underground Wi FI network. The company has also pointed out that the Android and iOS users represent 65 % and 30% of usage on the London Underground Wi FI respectively.
Photo Credit: CDNDS