English veteran fast bowler, Stuart Broad to undergo knee surgery.
In a statement released on Wednesday, England and Wales Cricket Board (ECB) said that England's fast bowler, Stuart Broad will undergo a knee surgery on September 4, 2014. Doctors will operate on Broad's right knee to cure a tendonitis problem that has been weighing the pacemen for 18 months now.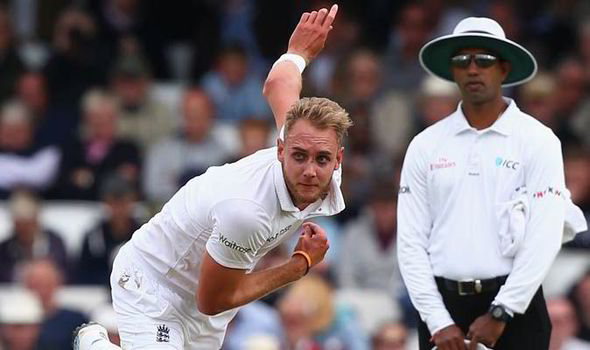 For the last 18 months, Broad has been suffering from patella tendonitis. Owing to his knee surgery, Broad will miss the 5-match ODI series against India and the lone T20. The ODI series against India will start on August 25, 2014 and with the last T20 match being played on September 7, 2014.
Broad was England's hero in the 4th test against India where he picked up 6-25 in the first innings as England won the test by an innings and 54 runs. During the 4th test, Broad suffered a broken nose when a nasty bouncer from Indian pacer Varun Aaron went right through Broad's visor. The 28-year-old Englishman was left bloodied and had to be carried off the field on a stretcher.
Broad has been delaying the surgery for a long time now, but with the World Cup in February 2015 and a rather quiet winter season for England, this seems to be the best time to get fully fit. Meanwhile, Stuart Broad tweeted "I've seen the surgeon 2day and now def having surgery on my troublesome knee 4th Sep I've been due for a while so can't wait to get sorted."