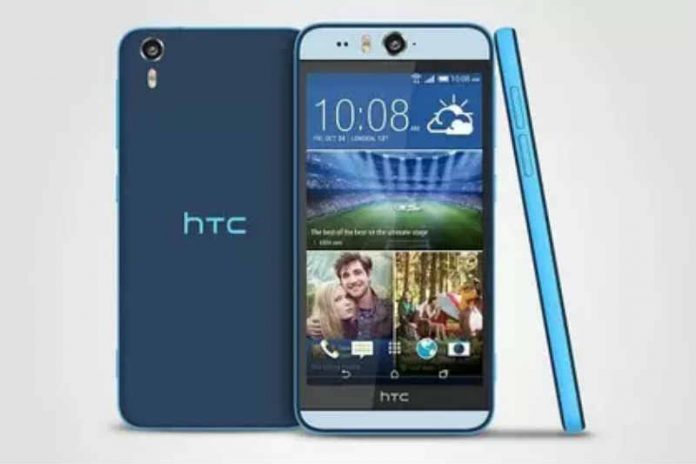 Taiwanese company HTC launches HTC Desire Eye at an event in New York.
On Wednesday, October 8, 2014, Taiwanese company launched their new phone HTC Desire Eye at an event held in New York. The phone is designed to take better selfies than any other phone with a 13 megapixel front-facing camera. The 13 mp specification of the front camera is more than any of Apple's or Samsung's phones that are currently in the market.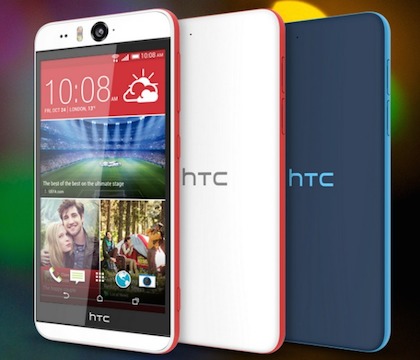 Focussing on the selfie feature, the company decided to give both – rear and front – cameras the same treatment. They both have a 13 mp camera along with dual-LED flash. The smartphone will be running the latest Android v4.4 KitKat and comes with an IPX7 rating, which means it can resist immersion in up to 1 meter in water for 30 minutes.
Both cameras can record videos in 1080p at 30 fps. The Taiwanese tech-giant has also introduced 2 camera centric apps to the HTC Desire Eye. The latest version of HTC Zoe is available, which is a video editing software. The application will roll out to other Android and iOS devices later this year.
The Eye Experience is a new software that HTC has developed. The software includes the following features –
Split Capture: This divides the image in 50/50 between the front and rear cameras and the combines them.
Crop-Me-In: With this feature, users can simultaneously take pictures with the front and rear cameras and then superimpose the front camera image on the rear image. This is particularly useful for taking photos in picturesque locations like mountains.
Other devices that will be receiving the Eye Experience software are: HTC One (M8), HTC One (E8), HTC One Mini 2, HTC One Mini, HTC One Max, HTC One Remix, HTC Desire 816 and HTC Desire 612.