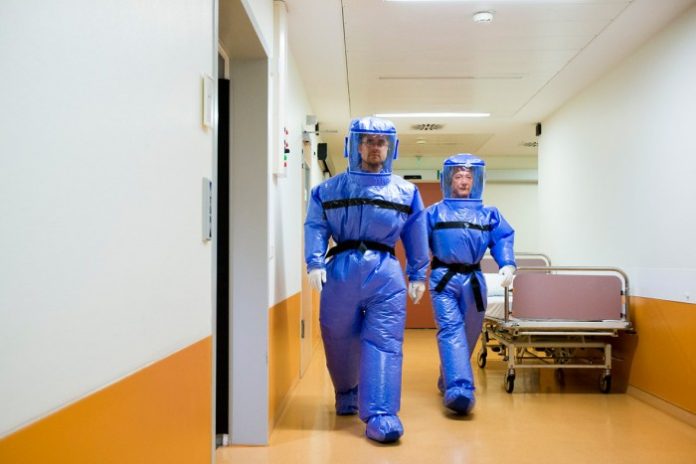 A Doctors Without Borders (MSF) physician has tested positive for Ebola in New York after working in west Africa.
A doctor from Médecins Sans Frontières (MSF), who recently returned to New York from Ebola-affected west Africa, has tested positive for the virus, as per the state health officials of the city. Craig Spencer, one of the doctors serving under the humanitarian organization, was rushed to Bellevue hospital in the city on October 23, 2014, after he displayed symptoms consistent with those caused by Ebola.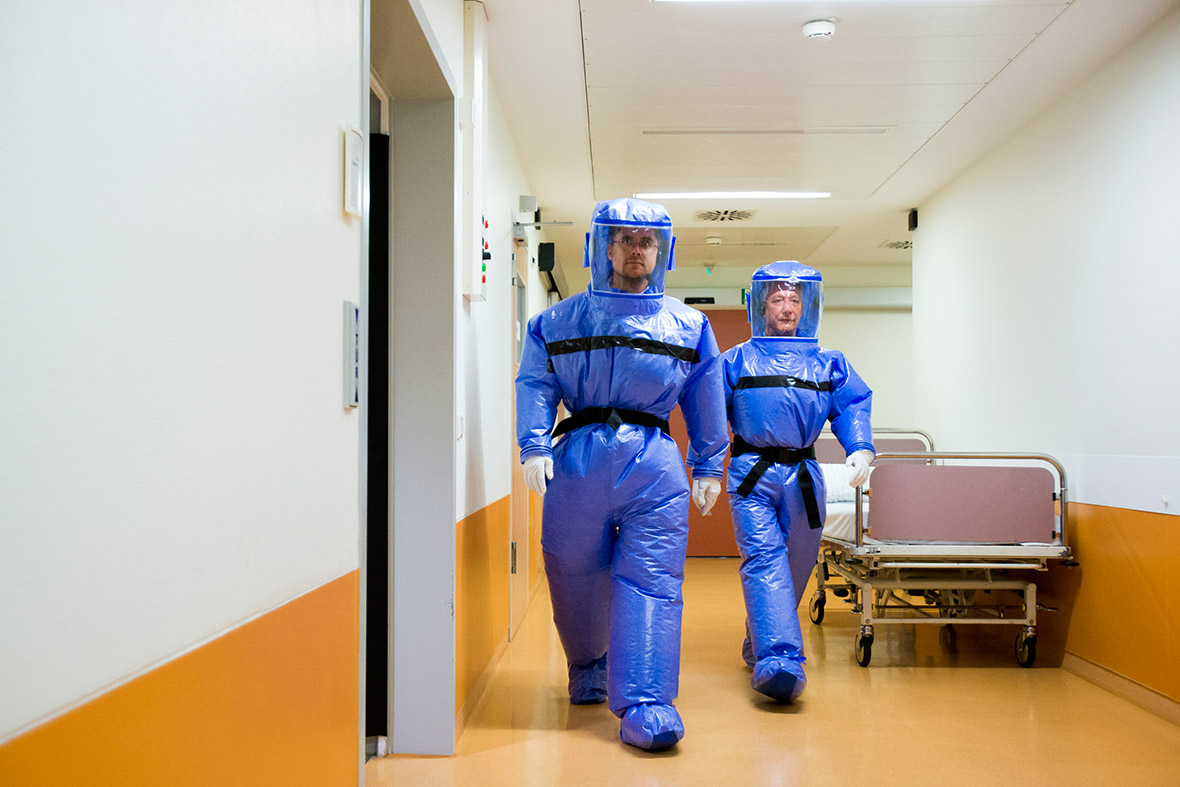 Spencer had returned from Guinea on October 17, 2014, who came in direct contact with four other people, as well as took several trips on the New York subway in the last week, as well as visited a bowling alley before the symptoms started to show.
After preliminary tests, the Centers for Disease Control and Prevention (CDC) sent a team to New York to assist state officials in managing the response. The team will carry out further tests to confirm the result. At present, the persons who had come in contact with Spencer have been quarantined and are being monitored. Bellevue hospital is a designated site for Ebola patients, where they are observed under strictly controlled conditions.
Spencer's apartment has been sealed and information regarding the incident and awareness has been handed out to city residents. A team of epidemiologists are also using information from his Metrocard, which could divulge details about his travel by public transport and credit card usage.
MSF has stated that the doctor, during his stay in the Ebola-affected region, responded in accordance with the organisational guidelines for returning field workers, by informing it about the development of symptoms immediately.
Spencer is listed as a fellow of international emergency medicine at Columbia University-New York Presbyterian hospital. The hospital has stated that the doctor has not returned to its premises, nor seen any patients since his return from Guinea.
From October 27, 2014, visitors passing into the US from the affected countries will be monitored for 21 days post arrival, which is the gestation period of the virus. Under the New York governor's Ebola preparedness plan, there are two ambulances available at all times at JFK and Newark airports.
The transit authority of the city has also been provided with protective gear and training, along with exposure to surprise drills at airports, college campuses and in subways. Eight hospitals have been designated specifically for Ebola patients.
Photo Credits: virusebola.co.uk