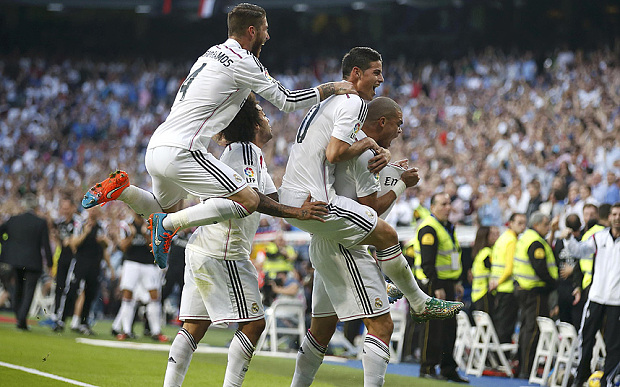 Real Madrid beat Liverpool in their Champions League game last night.
Last night at the Bernabeu Stadium, nothing out of the ordinary happened. As expected, Real Madrid beat their English opponents 1-0 in the Champions League group stage match. However, an understrength team would be happy to keep it to 1 goal and go back home with a respectable loss.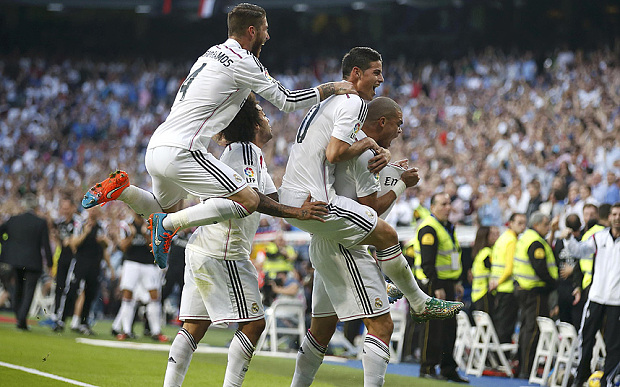 Madrid star Karim Benzema was the one to inflict the damage on Liverpool. The English team started the game without 7 of their first-team regulars which included Raheem Sterling, Philippe Coutinho and Steven Gerrard. Liverpool did keep up the defensive pressure on Real, but it also did require a hint of luck to keep the score at that.
Gareth Bale hit the cross bar once, Madrid squandered several chances and Cristiano Ronaldo had a touch too many on the ball. Liverpool manager Brendan Rogers gambled by fielding an understrength team against Real Madrid, but some might think it was a wise decision as he wanted to save his best team for their English Premiere League match on Saturday against Chelsea.
According to the rules of UEFA, a club must field their best side till the time they are completely eliminated from the tournament. This win for Real now means that they are through to the knock-out stage of the tournament. For Liverpool, they need to win against Basel and Ludgorets in order to qualify for the next round.