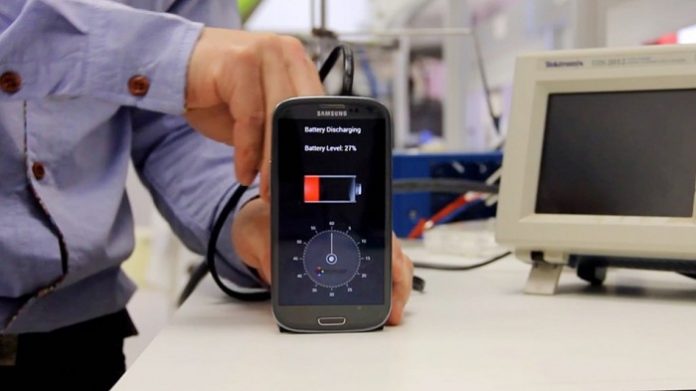 Tel Aviv-based StoreDot has developed a technology that can charge a smartphone in 30 seconds.
StoreDot, an Israeli company has claimed to develop a breakthrough technology that can charge a mobile phone in 30 seconds, as well as an electric car in minutes. If made available for practical use, the technology could be metamorphic for both consumer industries.
The Tel Aviv-based company synthesized artificial molecules using nano-technology to develop a battery that is capable of storing dense charges more quickly. The concept is based on 'nanodots', described as bio-organic peptide molecules, which enable a battery to rapidly absorb and retain massive amounts of power.
Currently, reports indicate that the prototype is size-incompatible for a mobile phone. However, the firm expects the final product to be available in the form of a slimmer battery by 2016. The company is also working on power cycle rounds of the technology, in order to determine an optimum number of times a battery can be re-charged in its life cycle.
StoreDot is backed by Russian billionaire and Chelsea soccer club owner Roman Abramovich, among many others, and has so far raised $48 million from two rounds of funding, supporters of which also include a leading mobile phone manufacturer.
According to the firm, the cost of a fast-charge phone could be $100-$150 more than those available in the market now, but would also be able to handle 1,500 recharge/discharge cycles, extending its life to three years.
Similarly, the firm also stated that the same technology could be used to create a car battery that can recharge in two or three minutes.
Photo Credits: mashable.com