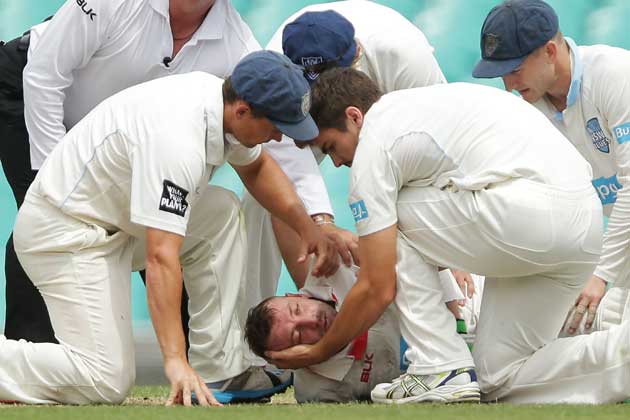 At 25, Australian cricketer Phillip Hughes dies after getting hit by a ball from Sean Abbott.
It is indeed a sad day for anyone who call themselves a cricket fan as Australian batsman Phillip Hughes passes away after sustaining an injury on the pitch. The 25-year-old Australian had been put in an induced coma 2 days ago, where he battled for his life. The batsman was playing a domestic cricket match when a nasty bouncer from fast bowler Sean Abbott hit him on the left side of the base of his skull.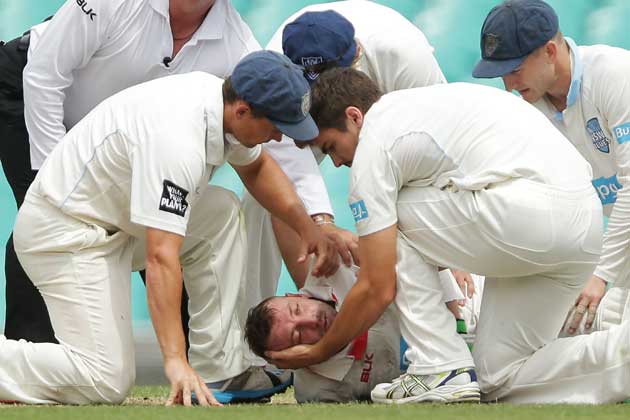 After the impact, the cricketer stood still for a few seconds before he collapsed onto the pitch, unconscious. Medical teams were rushed to the spot. He was quickly rushed to St Vincent's Hospital in Sydney, where doctors analysed his condition and came to a decision to put him in an induced coma. Today, morning, November 27, 2014, a doctor at the St Vincent Hospital said, "It is my sad duty to inform you that a short time ago Phillip Hughes passed away."
The doctor added that Phil was unable to regain consciousness from the coma he was put under. Soon after, Cricket Australia released a statement confirming the news. Cricket Australia President, James Sutherland said, "It's an understatement to say we're completely devastated."
Support has been pouring in for the family and cricket fans around the world are mourning his death. Phillip Hughes was going to replace Michael Clarke, after he was ruled out for the first Test that begins against India next week.